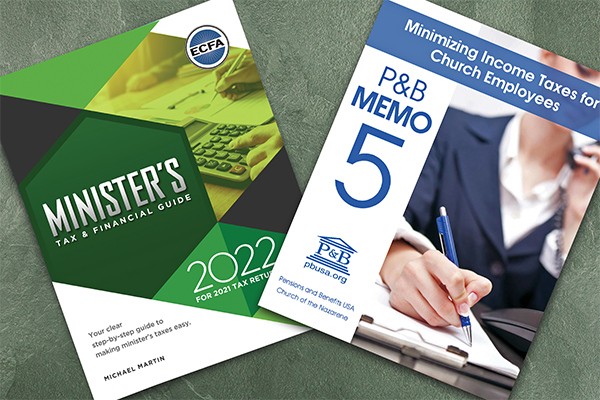 Understanding tax laws that apply to ministers and churches can sometimes be difficult. We think about such matters more often as April 15 rolls around.
The good news is Pensions and Benefits USA has reliable resources to help ministers and churches with taxes – available 24/7 – and at no cost.
The Minister's Tax & Financial Guide from the Evangelical Council for Financial Accountability (ECFA) offers step-by-step instructions to guide ministers through the returns and forms needed for tax filing.
For church treasurers, there's the ECFA's Church & Nonprofit Tax & Financial Guide. This manual explains IRS regulations along with forms to be filed and information about taxes that are unique to churches.
At pbusa.org, you'll find the ECFA guides along with our tax and compensation memos. These informational booklets can help ministers minimize taxes and better understand IRS regulations that apply to them.
Doing taxes doesn't have to be a source of anxiety for ministers or churches with financial tools at pbusa.org. And, if you have specific questions about taxes, compensation, retirement, insurance, or similar topics, we're as close as 888-888-4656 or pensions@nazarene.org