Written by Kevin P. Gilmore
From the Director

Haga clic aquí para ver esto en español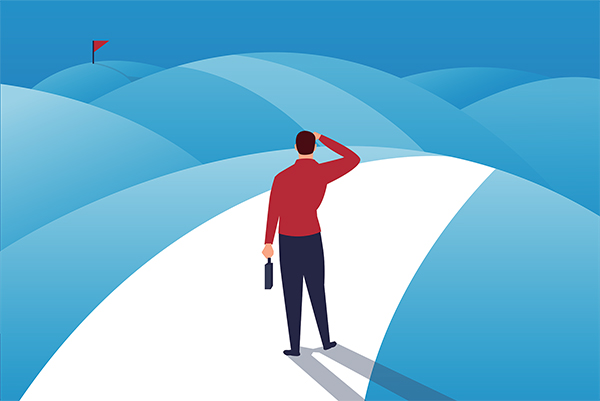 In February, I had the privilege of providing the 103rd annual report of Pensions and Benefits USA (P&B) to our Board of General Superintendents and General Board. This article provides information from that report and a preview of important changes coming in 2024.
Our work is not possible without the funding of local churches and districts through their support of the P&B Fund. We are grateful to have ended fiscal year 2022 with a level of support ($14,010,000) that matched the previous high realized back in 2015.
What did we do with the funds entrusted to us? The table here shows we spent 63% on funding the Single Defined Benefit Plan (SDBP) pension trust, and 20% in making APS contributions to the accounts of active Nazarene 403(b) Retirement Savings Plan participants. Together, this level of retirement funding activity is consistent with what we used for these purposes in the previous five years.

Another 9% funded Survivor Benefit (life) and disability insurance premiums, and 8.6% was used for administrative expenses to support the operations of our office and the professionals we engage to assist us. In total, we expended $14,151,000 for operations, including $141,000 from our reserves.
We Have a Problem
Nazarene ministers deserve a pathway to a sound financial future so when they reach retirement they are not forced to continue to work, cut back on their desired lifestyle, or become reliant on others. A significant piece of information in the annual report was that most of our active ministers are not adequately prepared for retirement. The data from a recent study showed 59% of our full-time, lead pastors (excluding bi-vocational pastors) are not personally contributing to our 403(b) plan. Worse yet, nearly 67% of our churches are not contributing to it either.
Most of our active ministers are not adequately preparing for retirement.
This situation is as dire as the significant under-funded status of our pension plan was after the Great Recession in 2009. We have dealt with that crisis and have been diligently working to develop a strategy to improve retirement benefits for active ministers with the purpose of modifying the retirement readiness behavior of our pastors and their churches.
A sound retirement plan for an active Nazarene minister should include funding from four sources:
Social Security,
Elective contributions to a 403(b) account by the minister and local church,
Nazarene retirement benefits (as applicable), and
Personal savings and asset accumulation.
None of the four sources here, individually, will support a sound retirement, nor will two of them be enough. Collectively, all four sources have the potential to provide the financial security a Nazarene minister needs. Anything less will likely fall short of that goal.
Change is Coming
Following the 30th General Assembly, we will be rolling out a new retirement benefit strategy for 2024 that is laser-focused on addressing the lack of retirement readiness among our active ministers.
Most of our active pastors will receive retirement benefits from the federal Social Security system (Source 1). The new benefits strategy will increase the level of P&B contributions to a minister's 403(b) plan account (Source 3), but that increase will be based on matching the local contributions of the pastor and/or church (Source 2).
Our goal is to modify retirement savings behavior by emphasizing the importance of effort by the pastor and local church over and above the payment of P&B budget allocations. A sound retirement for our Nazarene pastors will not happen any other way.
Kevin P. Gilmore serves as executive director of Pensions and Benefits USA for the Church of the Nazarene.