Written by Kevin P. Gilmore
From the Director

Haga clic aquí para ver esto en español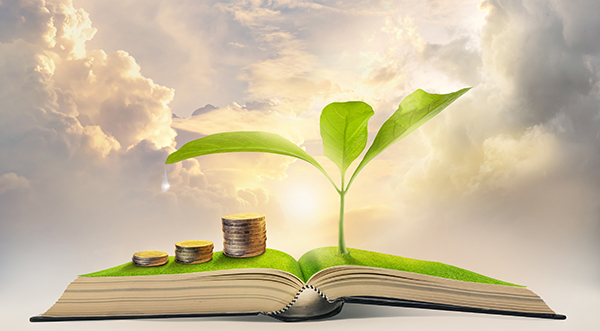 I am pleased to announce that the Nazarene Board of Pensions recently approved the implementation of a brokerage window option (Option) within the Nazarene 403(b) Retirement Savings Plan (Plan) to address the concerns of some participants who wish to invest in a manner they consider more "biblically responsible." This action will provide participants access to mutual fund investments beyond the 27 institutional-level funds specifically authorized in the Plan.
We are occasionally asked by participants if we could add certain mutual funds to our Plan structure which they believe are more biblically responsible. While the merits of such a request are laudable and carrying it out may sound simple, the reality is that there are about as many definitions of what fits in this category as there are faith-based denominations. What is biblically responsible to me may not seem biblically responsible to you, and attempting to figure out where to draw the line and how to manage the selection process could be a daunting task.
There are a limited number of mutual funds available in the retail market today that claim to invest in a biblically responsible manner. So, why don't we simply add these to our current mix? First, it takes a significant volume of initial assets to be able to add such a fund to our Plan. Second, we know that managing them comes at a cost that is much higher than those incurred within our current Plan. We cannot access discounted institutional-level fee pricing for participants who invest in these types of mutual funds. Participants will need to determine for themselves if the higher cost that comes with investing in them is acceptable for the relative return they receive.
It will be up to individual participants to gauge the progress of their returns, level of risk, and underlying costs and fees associated with each fund.
According to independent consultants, Pensions and Benefits USA (P&B), has one of the lowest-cost fee structures in the church benefits industry, and we recently succeeded in driving down the average cost to participants even further.
Peers who manage other denominational church plans tell us their experience has shown use of this Option has been successful in satisfying the wishes of participants who desire more biblically responsible investment options, but only around five percent of their participants choose to utilize it.
We expect this Option to be available to participants by the beginning of the second quarter of 2023. While it will expand choices for investing, the types of investments available through it will be strictly limited to publicly traded mutual funds (no individual stocks, bonds or other types of complex security structures).
All the funds within our Plan are currently monitored on a quarterly basis by the Nazarene Investment Committee and an independent investment advisor. Funds chosen through this Option by participants will be invested at your own risk and will not be monitored by P&B or the Investment Committee. So, it will be up to individual participants to gauge the progress of their returns, level of risk, and underlying costs and fees associated with each fund. Because these will be "retail" mutual fund investments, P&B will be unable to negotiate asset structure or fee levels. For this reason use of the Option will require the execution of appropriate paperwork and disclosures that clearly identify to participants the associated risks they are taking to utilize it.
When this Option is available, we will announce details through our usual communication venues. These messages will provide instruction on eligibility requirements and how to access the Option investment window provided through our record-keeper, Fidelity Investments.
Kevin P. Gilmore serves as executive director of Pensions and Benefits USA for the Church of the Nazarene.