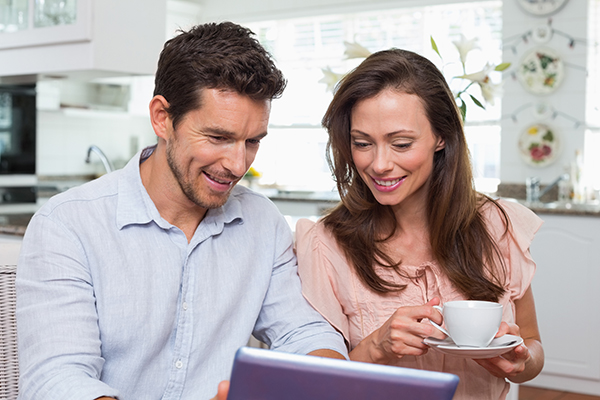 Editor's note: On August 24, 2022, President Biden announced a three-part plan to provide federal debt relief to a broad range of student borrowers. As of this writing, details of this announcement have not been finalized, (see the latest information here). If you have student debt that may qualify under the current Public Service Loan Forgiveness (PSLF) program mentioned in this story, we encourage you to pursue this process without regard to the President's announced plan, because of the PSLF waiver's October 31st deadline, and the possibility there may be legal challenges to the President's proposal which could delay or stop its implementation. Additionally, the debt relief offered under the new plan may not be sufficient to eliminate all of your outstanding student loan debt.
The U.S. Department of Education has made it easier for persons in public service jobs, including ministers, to qualify for the Public Service Loan Forgiveness (PSLF) Assistance program—even if previously denied. Now, for a limited time, borrowers may receive credit for past periods of repayment that would otherwise not qualify for PSLF. The federal program offers student loan forgiveness to those in public service jobs after 10 years and 120 qualifying payments if certain conditions are met.
Learn more about the waiver here, but below are several key points:
For a limited time, you may receive credit for past periods of repayment on loans that would otherwise not qualify for PSLF.
Past periods of repayment will now count whether or not you made a payment, made that payment: on time, for the full amount due, or on a qualifying repayment plan.
Forbearance periods of 12 consecutive months or greater, or 36 cumulative months or greater will count under the waiver.
Months spent in deferment before 2013 will count under the waiver.
Note that the qualifying employment requirement has not changed. To determine if your employer qualifies for PSLF, use the studentaid.gov employer search tool.
The deadline for PSLF application to take advantage of the waiver is October 31, 2022.
"The PSLF program provides an opportunity for pastors and other church employees to take a major step forward in improving their financial position by eliminating remaining student loan balances," P&B Executive Director Kevin P. Gilmore said. "This waiver offers those who may have been denied loan forgiveness earlier the chance to possibly receive it. I encourage everyone who thinks they may be eligible to take advantage of PSLF and of this limited-time waiver opportunity."
Fidelity Investments and PSLF experts at Summer have developed tools to enable Nazarene church employees to better understand and access PSLF. This link provides details, like qualifications for eligibility, cautions to watch for, and tools to move forward in applying. Note that Summer charges a $50 annual fee for providing assistance. The Federal Student Aid website explains PSLF here, and the Nazarene COMPASS Initiative has information here.