Written by Mary Rearick Paul
From her column Dwelling with God

Haga clic aquí para ver esto en español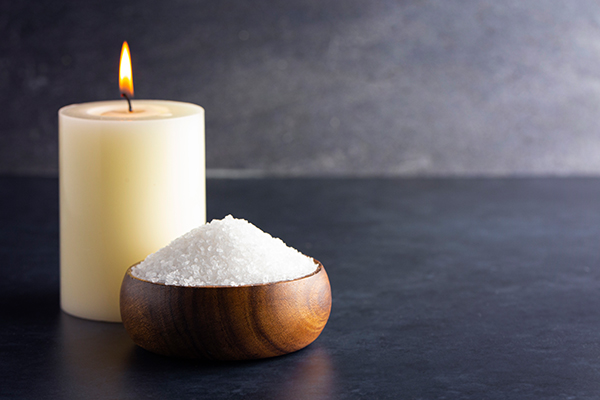 I was recently visiting a church where eight children, along with their families, were brought forward for dedication. This was an especially joyous time as it marked a renewed sense of God's movement in this season of the church's post-COVID relaunch. I celebrated with the church and its leadership over the signs of life and vision for a hope-filled future.
I cherish moments when a church community is asked to make vows of ongoing and future oriented commitment to the young ones in their care—vows to faithfully model discipleship, to nurture these children and live lives shaped by grace upon grace in the journey ahead. When a congregation I'm part of, or visiting, makes these kinds of corporate commitments, affirming "We will" when prompted, I often whisper an accompanying prayer, "Help us, by your Spirit, Oh God, to fulfill our vow."
During this most recent experience, one of the girls being dedicated was a little older, and, as the pastor prayed over her and called her by name, she grasped his hand, closed her eyes, and had an expression of sweet earnestness. It was a beautiful moment, but also a fragile one, with so much depending on this healthy but imperfect local church's ability to live out its voiced commitment to support her as she navigates the unfolding path ahead.
This vow can be made easily in a joyous but brief moment, but we must confess how distracted we may become from these congregational commitments over the long haul. Nevertheless, we remain the primary vehicle God uses to share Christ and the hope of salvation, both with our neighbors and the young ones in our care. While sound theology is important, it will not be heard unless both young and old are able see Christ in the way we treat and encourage each other and love our neighbors. My hope is that in those inevitable times when doubts come, and questions and distractions arise for this little one, it will be our tangible examples of a living faith that help carry her through. I want these children, and all those who take those tentative steps back to faith, to find a church that's fulfilling the commission found in the Sermon on the Mount when Jesus proclaims: "You are the salt of the earth…. You are the light of the world" (Mt. 5:13-14).
We remain the primary vehicle God uses to share Christ and the hope of salvation, both with our neighbors and the young ones in our care.
We do not have to be impressive or profound to be salt and light, nor is this what our children and neighbors are seeking. A church that serves as salt in its community is a life enhancer, a preserver, a cleanser, and something that adds tangible value in its context. A church that is the light of the world provides guidance in times of confusion, hope when there is despair, and illumination for next steps when the path is uncertain. A church that is salt and light is committed to living into the great commandment: "Love the Lord your God with all your heart and with all your soul and with all your mind..." (and) "…Love your neighbor as yourself" (Mt. 22:37 & 39).
Love is the marker of the church that fulfills its vocational call to be salt and light. This commissioning is intertwined with the blessings that proceed it in the Sermon on the Mount. Blessed indeed are those who hunger and thirst for the things of God, both in us and in those we work and worship with. For as God fills us, and moves through us into our relations with others, we are, in turn, blessed and formed. We are on a lifelong journey of grace received from and passed on to others.
My prayer for those eight children as they grow is that they will continue to find a place and a people where this amazing grace calls them ever deeper into a life that is one with God, one with each other, and one in their mission of love to the world.
Dr. Mary Rearick Paul, D.Min., is a minister and vice president of student life and formation at Point Loma Nazarene University.
(All Scriptures NIV® Copyright ©1973, 1978, 1984, 2011 by Biblica, Inc.®)