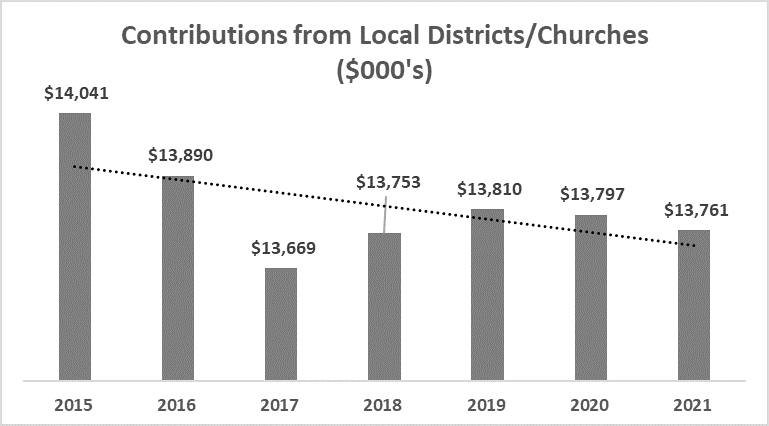 Giving by districts and churches to the Pensions and Benefits Fund remained strong in 2021, according to Kevin P. Gilmore, executive director of Pensions and Benefits USA for the Church of the Nazarene. Giving for the year totaled $13.7 million, just $36,000 less than in the previous year and marked the third consecutive year that contributions have been stable and above the levels for 2017-2018.
Retirement Plan Asset Values
Largely due to another year of significant returns from financial markets, the combined value of assets for retirement plans rose by $126 million (16%) to a new high of $915 million. These positive results were in addition to the $88.6 million (12.7%) increase during the prior year. The biggest increases, as expected, were in the 403(b) plan.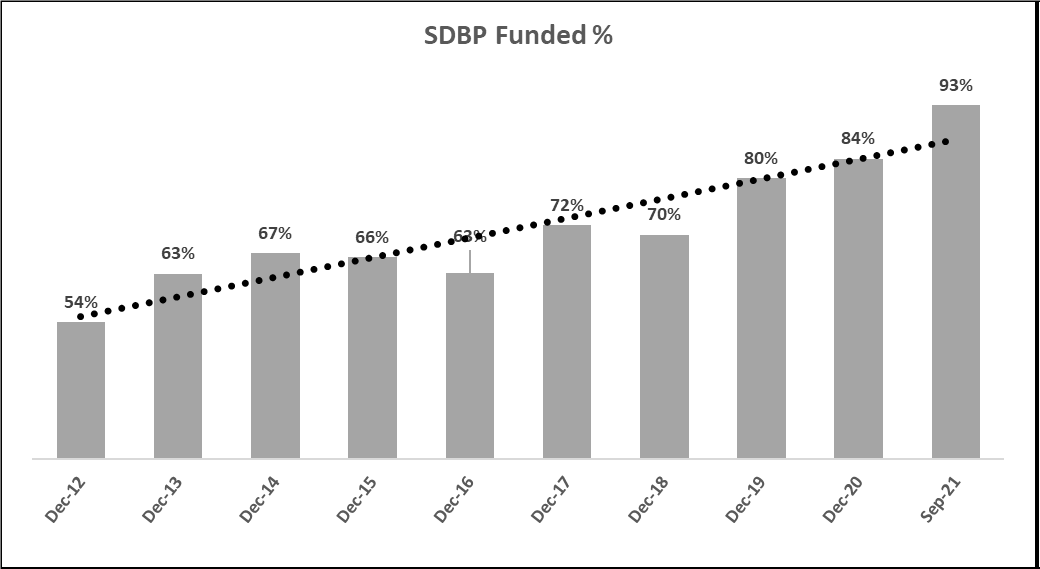 The Single Defined Benefit Plan
The Single Defined Benefit Plan includes the Basic Pension Plan for full-time pastors, evangelists, and district-credentialed laypersons; and the General Church Pension Plan for employees of the Global Ministry Center, Nazarene Theological Seminary, and Nazarene Compassionate Ministries, Inc. It is funded through continued contributions from the P&B Fund, earnings on investments, and supplemental contributions from non-WEF sources. This plan distributes approximately 15% of its assets' value to retired participants to meet current pension obligations. As of September 2021, the funded status of the plan was estimated to have reached 93%, its highest level since 2012.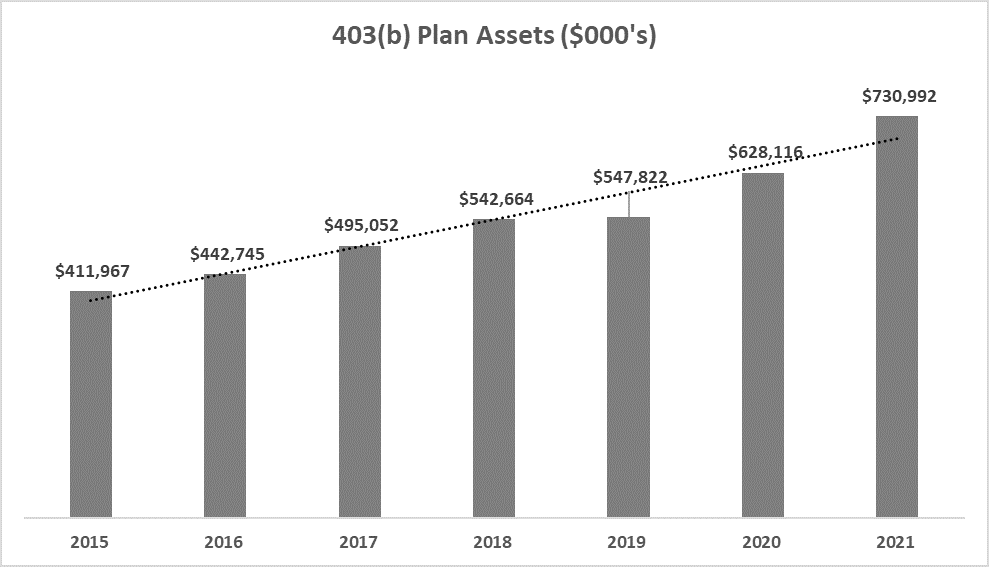 Nazarene 403(b) Retirement Savings Plan 403(b)
A consistent level of contributions to the plan, along with strong market returns, produced significant growth in the 403(b) Retirement Savings Plan to almost $731 million—an increase of slightly more than $100 million over 2020. This plan allows pastors, district superintendents, evangelists, and other church employees to invest for retirement through contributions exempt from income tax and may be distributed at retirement as ministers' housing allowance (subject to IRS limits).
Contributions to the 403(b) plan reached a new high of almost $19.5 million in 2021. This included monies deposited by employers, employees, and transfers via rollovers.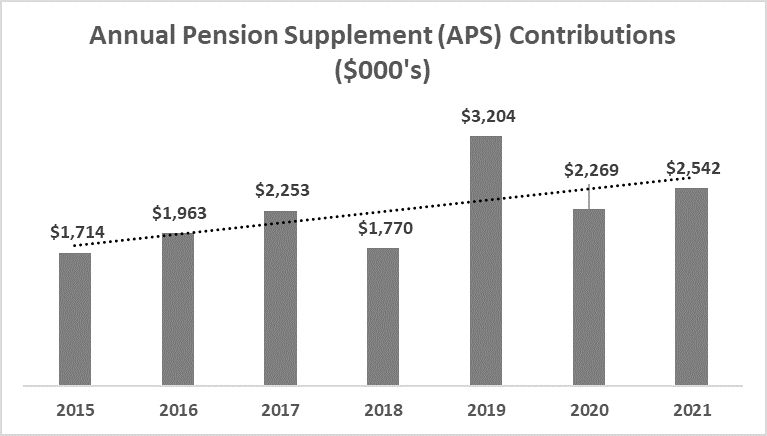 Annual Pension Supplements (APS)
To assist with 403(b) funding, P&B deposits Annual Pension Supplements (APS) to these accounts. Local church contributions to the P&B Fund are important because they determine the level of APS for ministers. Meeting 100% of the local church goal for the P&B and Education funds results in the highest level of APS available for the local pastor. In 2021, P&B added more than $2.5 million dollars to these accounts.
Insurance
Pensions and Benefits USA offers a number of group life benefits, which includes the "survivor benefit" (life insurance) and long-term disability coverage. Some are underwritten with P&B Funds based on participant status, while others are supplemental and available for purchase.
To provide active and retired ministers with life insurance and disability benefits in 2021, we spent almost $1.2 million.
These significant survivor and disability benefits are made possible through the payment of P&B allocations. In 2021, if the church of an eligible minister paid at least $1 to the P&B Fund, that pastor was covered by up to $30,000 in life insurance and $500 per month in long-term disability coverage.
Besides this basic coverage, we offer supplemental survivor and disability benefits, as well as death and dismemberment insurance, at reasonable rates through The Hartford.
Also provided by payments to the P&B Fund is Benevolence Assistance. This covers such issues as emergency medical, funeral, and temporary disability assistance. Last year, we used more than $65,000 for such benefits.
"Considering the fact that the pandemic continued to create challenges for our districts and churches, 2021 was a time of strong financial support, and we are thankful to them and to God" Gilmore said. "The much-improved funding status of the Single Defined Benefit Plan will provide Pensions and Benefits USA the opportunity to explore ways to improve the benefits of those we serve. We look forward to evaluating that potential while continuing the growing financial stability of the plan."
A pdf version of the annual report is available at this link.